Exclusive interview: Lucie from Lucy's Stash, Nail Art blog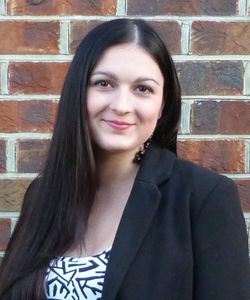 Lucie is a Nail and Nail Art blogger living in the United Kingdom. She moved to the UK in 2007 from Czech Republic to study university which she has successfully finished while starting her blog called Lucy's Stash.
These days Lucie is very lucky to have a good readership and support from people around her and she's currently one of the nominees for Cosmopolitan Beauty Blog Awards which is a huge success for her.
Until recently, she used another blog platform and she has decided to join OverBlog platform to further her blogging experience.
Ladies, make sure you visit and follow Lucie's blog :)
Here is her interview:
OverBlog offers great technical support that none of the other blog platforms seem to have.

When did you open your blog and what motivated you to do it ?
I've established Lucy's Stash blog in early February 2010 but I've been experimenting with nail art and makeup since my early teens. My true love for nail art developed about 5 years ago. I've been encouraged by few amazing ladies from one beauty forum, where I've been sharing my pictures, to create my own blog. These days my readers are what motivates me the most
What makes your blog so different from other beauty ones ?
My blog is specifically about nail polishes, nail art and hand/cuticle care and I think that I produce lots of original nail art and my review posts contain colour-accurate pictures that help my readers to see the shades on nails. I also try to pass my knowledge onto my readers by creating picture tutorials and video tutorials of my nail art designs.
How does the OverBlog personal support help you ?
So far, OverBlog has been very helpful in every way from explaining the system to transferring my blog.

Until recently, you were using another blogging platform. Why did you switched to OverBlog ?
OverBlog offers great technical support that none of the other blog platforms seem to have - I always ended up in a loop of 'helpful' tips and no possible contact on technical support. I am also particularly excited about the social media integration which might save me a lot of time.
You're a well-known blogger, do you have any advice to the ones who are reading you and are starting their own blog?
There is so many useful blogging tips I could share with you but this interview would turn into an essay. So just few of them:
Be yourself and find your own style – I know it sounds like a cliché but it works. Keep working on your blog even when you don't have any readers, just hang in there. Build up your content, share your posts with brands and in FB groups and your readership will grow. Also interesting and clear photos are hugely attractive to readers. Good luck!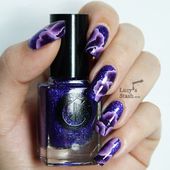 Hello lovelies, Hope you're all enjoying the weekend. I have waited for a long long time to show you today's manicure! I loved this design so much I've worn it for days. I have used Cirque Queen ...
You can also find Lucie on Facebook:
Disclaimer: All photos remain property of Lucy's Stash even when posted on the internet and anyone...

Matthieu
Community Manager OverBlog UK
Twitter | matthieu@overblog.com